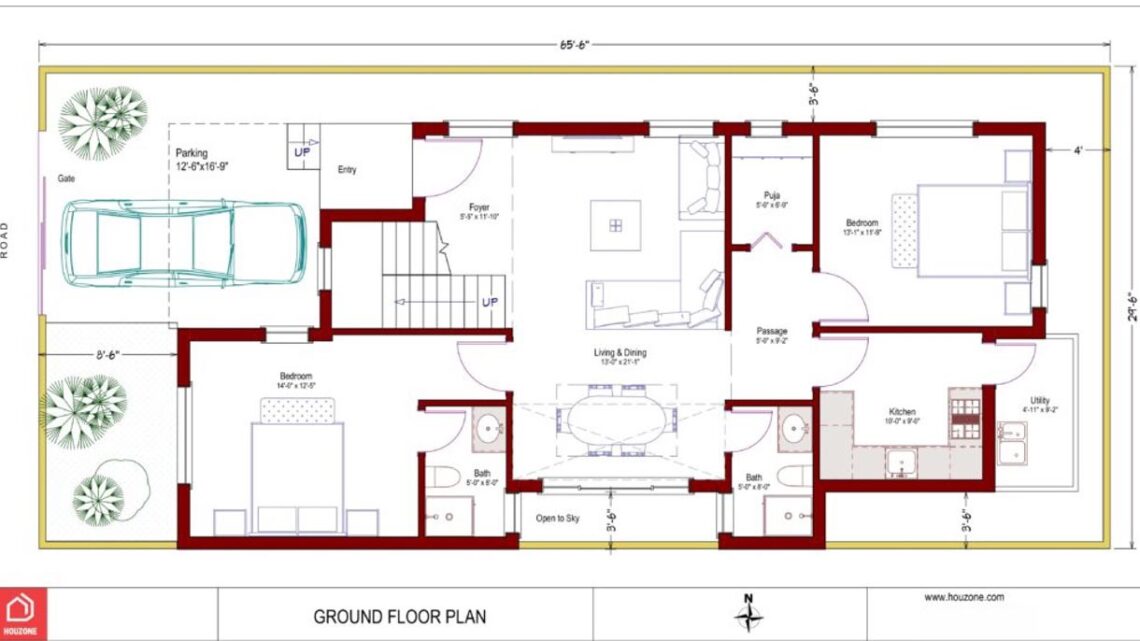 April 29, 2019
West facing house design
"Unlocking Harmony: The Art of West Facing House Design for Your Dream Home"
Welcome to the world of West Facing House Design, where the alignment of your home can significantly impact your lifestyle and well-being. Whether you're eyeing a three-bedroom haven, a spacious four-bedroom retreat, or the elegance of a West-facing duplex, this blog unveils the best design options tailored to the principles of Vastu – the ancient Indian wisdom of architectural harmony.
The Prosperous West
In the realm of Vastu, the west direction holds a special key for those immersed in business or entrepreneurship. The design of a west-facing house is not just about aesthetics; it's a blueprint for a prosperous and healthy life.
Vastu Wisdom:
For those fortunate enough to have a plot with a westward road, Vastu advises an entrance from the North West on the West side – a harmonious alignment believed to bring positive energy. While some may be skeptical of Vastu's ancient insights, its relevance and utility shine through when applied thoughtfully.
Design Flexibility:
A West Facing House Plan offers flexibility, catering to large plots (350 Square Yards or more) with a ground-level design or the elegance of a duplex. Imagine one bedroom nestled on the ground floor, with two or three more above, creating a spacious and inviting Four Bedroom Duplex House.
Ventilation Matters:
Proper ventilation, allowing abundant light and air circulation, stands as a cornerstone for any well-designed home. The health and prosperity of your family depend on these crucial elements, making them integral considerations in the crafting of your West Facing House.
Tailored Design:
Crafting the perfect West Facing House involves a careful blend of plot dimensions, personal preferences, location, and neighborhood surroundings, all while keeping Vastu principles in mind. In our illustrated example, a duplex configuration with two bedrooms on the ground floor and two more above showcases the tailored approach to design.
Practical Considerations:
Attention to detail is paramount, especially when considering small spaces for utility purposes – washing machines, drying or ironing areas, cupboard spaces, inverters, and terrace access. These elements contribute to a practical and thoughtful house design.
Vastu Principles at Play:
Adhering to Vastu principles, the South West portion of the house is designated as the Master Bedroom, with maximum space reserved for the North and East. A well-positioned entry from North West to West is considered auspicious, setting the stage for positive energy flow.
Your Dream Home Awaits:
If you're on the brink of building your dream home on a West Facing plot, explore the possibilities at www.houzone.com. Our online platform allows you to effortlessly order your customized house design. Let our dedicated team assist you in bringing your dream home to life, harmonizing design and well-being.
West Facing plot, please click on the following options and order your house design online.

View More House Design Services & Pricing offered by Houzone.com