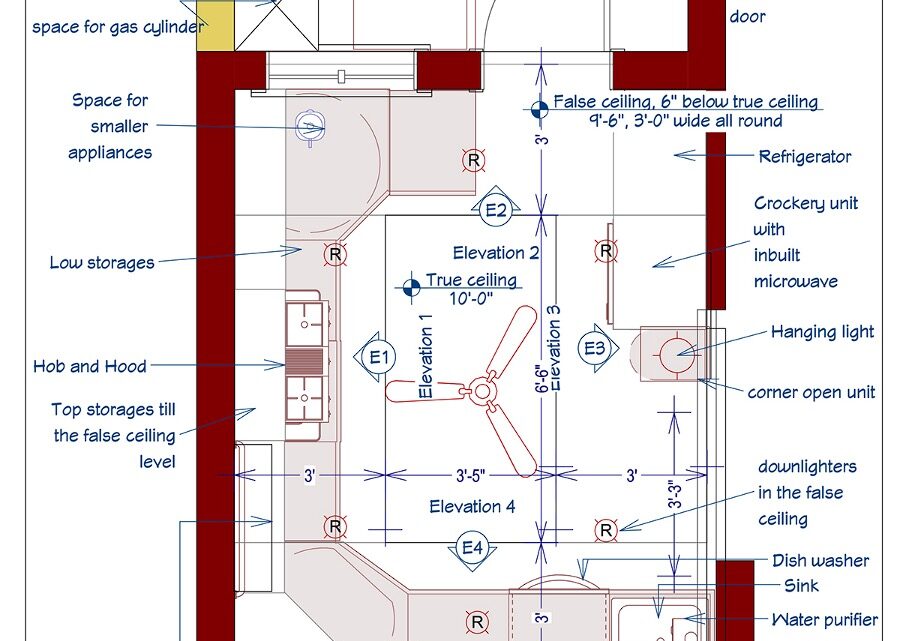 June 17, 2021
Kitchen Interior design
Kitchen Interior Design for an existing House
Kitchen Interior Design for an existing House

A client ordered a Kitchen Interior Design for his existing house on www.houzone.com.

He sent our design team the layout of his existing kitchen, few pictures and, using WhatsApp, sent us a video of the area. After that, the interior design team of HouZone.com went about to work on the client's requirements.

The client wanted a modern kitchen with an open kitchen concept; hence the design team decided to remove an existing wall between the kitchen and the dining area, thereby creating a much larger and open space.

The kitchen design is on the principle of usage, the wet areas of the kitchen segregation, and the minimum walking rule.

A "C" shaped kitchen design with the counter made in Granite and the under-counter drawers and storages made with waterproof ply and veneer coated with PU, giving a wood finish that lasts longer and is easier to maintain.
The fridge and the other counter for microwave, a mixer is provided on the opposite side for easily accessed with least movement.

The Kitchen design takes into account all the requirements of modern-day cooking and its electrical and electronic gadgets. The modular design can be easily constructed using a carpenter or ordering it from any retail kitchen dealer.

This kitchen design is based on the client's requirements, colour, and material choices, and we try to keep the design simple and easy to make and maintain.